Camping Club Youth Autumn Rally at Alton Towers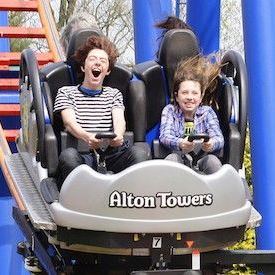 Camping Club Youth Autumn Rally at Alton Towers

The 2015 Camping Club Youth Autumn Rally will take place near Alton Towers theme park this year from 9 to 11 October.
The event is returning to Star Farm, Alton and will include a day at the theme park as part of the fun. It had been due to take place near Thorpe Park in Surrey, but the venue has now been changed.
The Autumn Youth Rally is open to all members of Camping Club Youth (CCY), which organises camping events for young members aged from 12 to 17. Itâ??s a great opportunity for the Clubâ??s young campers to meet up with old friends, make new ones, and practise their camping skills in a safe environment.
Although the meet venue is close to Alton Towers theme park, transport will be provided so that CCY members get maximum ride time.
Only CCY members can attend. Bookings must be made through their Youth Leader or Regional Youth Liaison Officer.
SHEILA KIGGINS | 25 September 2015