Craghoppers and Ordnance Survey team up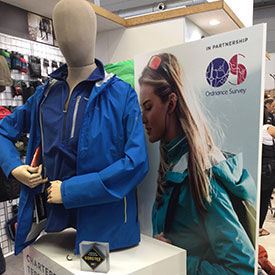 Craghoppers and Ordnance Survey team up

British brands Ordnance Survey and Craghoppers are working together to offer a new range of outdoor clothing, available from spring 2016.
The clothing range has been designed to help customers explore all the corners of Britain and get more from their outdoor adventures. Features include Gore-Tex weather protection and convenient map pockets. Every item of clothing will come with a three-month free subscription to OSÂ maps online.
The OS Collection will feature technical jackets, soft shell trousers and fleeces for men and women.
OS and Craghoppers describe the range as â??idealâ? for all kinds of activities including walking, running or cycling.
Products in the collection will reflect the OS logo in a subtle way via zip pulls and labelling.
Alastair Tinker from Ordnance Survey said: â??We wanted to offer customers a clothing range that reflected our heritage, current and future direction. We feel this is a partnership that will benefit customers needing quality and reliable clothing for a range of outdoor activities.â?
Managing Director for Craghoppers, Jim McNamara said: â??We look forward to developing a long lasting partnership that brings new and exciting products for our customers.â?
SHEILA KIGGINS | 17 July 2015