Make a virtual visit to Northumberland with Google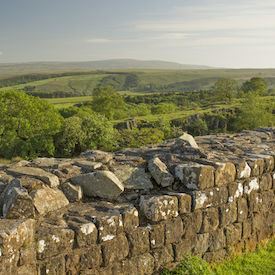 Make a virtual visit to Northumberland with Google

Views of Hadrian�s Wall, the Pennine Way and more can now be seen on Google Street View after the National Park joined Google�s Trekker programme.
Images of some of Northumberlandâ??s most iconic spots, including Hadrianâ??s Wall, the Pennine Way, Hareshaw Linn and the Simonside Hills were captured by National Park staff and volunteers this summer using Googleâ??s Trekker equipment.
The images have been transformed by Google into interactive 360° imagery and published to Street View, allowing virtual visitors from all over the world to enjoy the National Parkâ??s landscape.
The images are also available on the Northumberland National Park Authority website to illustrate walking trails and to let users explore habitats and conservation work.
Northumberland National Park Authority Chief Executive Tony Gates said: â??We were thrilled to be able work in partnership with Google to allow more people than ever before the opportunity to enjoy the wonders of the Northumberland landscape.
â??Thanks to this immersive online imagery you are now able to explore a section of the world famous Hadrianâ??s Wall World Heritage Site, the Pennine Way and many other beautiful locations where we offer ranger-led walks and events and activities for the whole family. It is our hope this will encourage people to come and explore the National Park first-hand.â?
The Club has two sites close to the Northumberland National Park â?? Bellingham and Haltwhistle.
SHEILA KIGGINS | 30 September 2015