Roundhill among UK's top national park campsites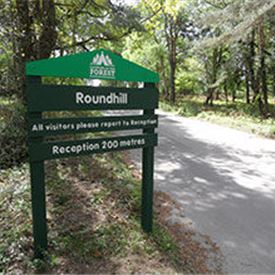 Roundhill among UK�s top national park campsites

National Parks Week 2015 is celebrating camping as a great way to enjoy Britain�s breathing spaces.
Roundhill Campsite, one of the Clubâ??s Camping in the Forest (CITF) sites, has been named as one of the top 15 campsites to visit during National Parks Week 2015 held from Monday 27 July to Sunday 2 August.
Roundhillâ??s entry in the top 15 list highlights the siteâ??s â??natural beauty and the simple joy of being away from a world in which ponies are normally fenced inâ??.
National Parks Week celebrates Britainâ??s 15 national parks. This yearâ??s theme is â??Landscapes of Plentyâ??. The theme has been chosen to highlight the fact that national parks are working landscapes providing food, drink and goods as well as being wonderful spaces to visit.
Ten of the UKâ??s national parks are in England, three in Wales and two in Scotland. These rich and varied landscapes provide the perfect setting to get active, whether geocaching with the children, hill walking amidst spectacular views, cycling along traffic-free bridleways or canoeing on Loch Lomond or the Lakes.
The Club has 29 sites located within or on the edge of one of these special landscapes. Why not make National Parks Week 2015 a great reason to book a pitch?
SHEILA KIGGINS | 27 July 2015