England fans in fresh clashes with riot police in Marseille
England fans have been involved in a second day of violence in Marseille after throwing bottles at French riot police who retaliated with tear gas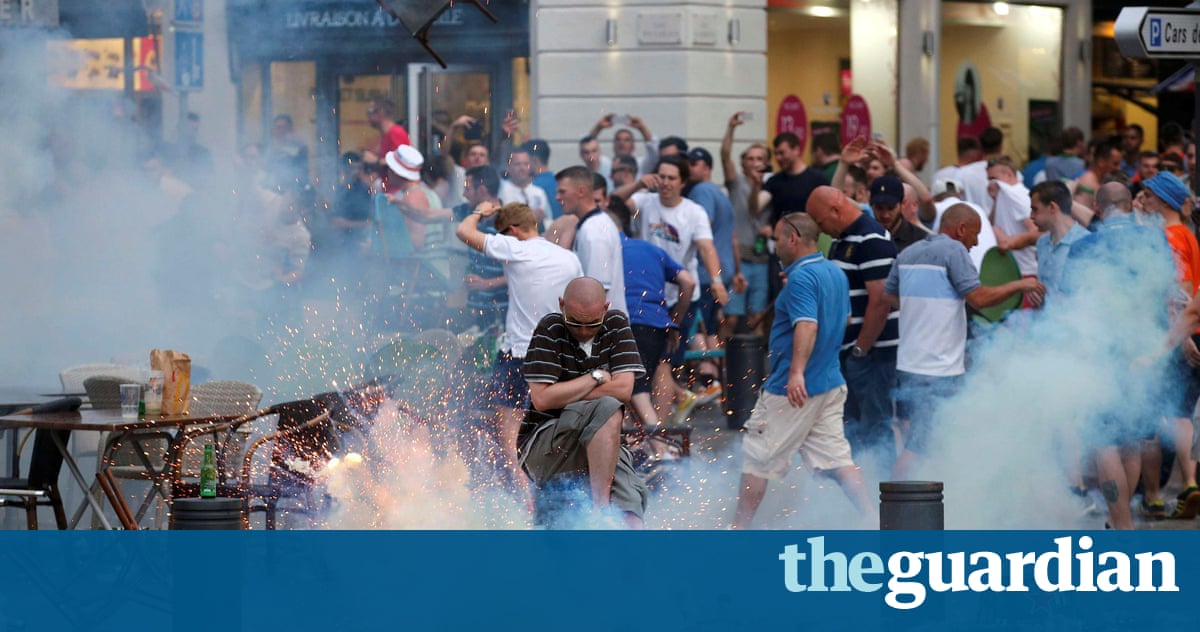 French riot police made nine arrests and were involved in a series of pitched battles with England football fans in Marseille on Friday as violence erupted in the city for a second day.
On the eve of Englands first game in the European Championship, riot police fired teargas repeatedly into large groups of fans who had gathered around the citys old port.
The fans, many of whom had been drinking heavily for much of the day, responded by hurling bottles at the police as they marched towards them.
One man was seen being punched to the ground by a man wearing an England football top, seemingly without any provocation.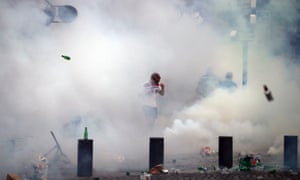 Read more: https://www.theguardian.com/football/2016/jun/10/england-fans-violence-marseille-police-european-championship